The Old Crone quietly whispers to the young one, "Stay Awake" as the fractal energies of creative flux endlessly spiral, demanding increasingly more attention and space, just as our friend and teacher, the chambered nautilus, practices.
Inevitably, the Crone will shout the refrain to the young one within, "Wake Up!" when the young one is high on the indulgence of any of the many adventures and bliss of her innocence, the powers of desire, the dreamy landscape of sleep, and the hubris of our human condition. Hearing the alternating demands on the spiral of Life, the self emptying art and pulse of staying awake and waking up, staying awake and waking up, staying awake and waking up… expanding into larger and larger spaciousness, is a highly evolved yet most simple dance that requires much practice in humility, gratitude, witnessing support, sage teachings, and a sense of humor!
James Hollis, Jungian psychoanalyst and author, wrote Why Good People Do Bad Things: Understanding Our Darker Selves. On Saturday, May 14th, at 11:00 a.m. we will be soaking in the demands and questions engaged in reading this rich text that offers trail markers through the dark night of our soul.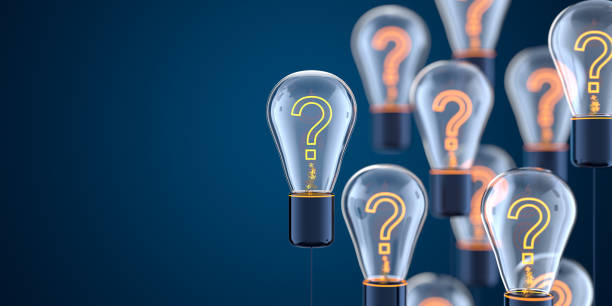 "What is the question arriving….now…" as you soak in any particular text, action, speech, or situation? This is the question repeatedly asked at Kairos Center for Change to invite active contemplative engagement (concentration) with silence and listen for the questions, the images, or the one word responses to wisdom texts, images, art, stories, ideologies, or dream material. There are no right or wrong answers! Only energized questions, images, or words that lead us to take notice as they lead us toward or away from Truth. "What are they energized by?" you may ask. Silence… from the Still point of Source.
Observing reverent silence in the presence of wisdom text and art is an ancient practice fostering our capacity to release from the collective grabs and fads, the projections we throw out and absorb. In the silence we draw near to and converse privately with the One Mystery that knows, that lies beyond the noise and shackles of our myriad vaporous attachments, distractions, projections, addictions, habits, opinions, routines, infatuations, wounds, delusions, and reveries — each of these vying to be idolized and worshipped for itself, into their tiny containers, serving infinite forms of blind avoidance, blind subservience, and/or blind control…Shadow.
Observing reverent silence in the presence of wisdom text and art opens the door for re-discovering and re-claiming our own free will, our song, our dance, our light…Beauty and rest. Once remembered, we are less susceptible to the "moral engineering of others" (Dostoevsky) and magic tricks that eat at our souls, rendering our humanness "mechanical" and trite.
Rather, we are able to watch, play with, and enjoy the grand symphony of EVERYTHING, including our attachments, distractions, addictions, habits, opinions, routines, infatuations, wounds, delusions, and reveries as manifestations of light, of Source…. not Source itself. It is in our human witnessing that transformation happens from the will of Source in service of wholeness and free-will.
Image from the movie Giant Mechanical Man
While it seems easy enough from the grandstands, practiced meditators know all too well that our minds may swiftly drift, at any given time, to armies of energized war machines, thoughts maintaining our ever so vulnerable hold on equanimity, where we are enrolled as actors in the never ending primordial play, exhausting precious resources as we defend the status quo (our personal broken record or myth), indiscriminately crowding out and dismissing new fractal invasions summoning growth, new possibilities, new potential, new insight….and, most importantly, crowding out intimacy with other and Other. A new equanimity awaits our arrival.
When we meet communally our courage and concentration for engagement can be strengthened by a critical mass of humility and wonder, a mutual desire to hear what newly arrives out of silence, the language and narrative of Mystery…. now. Attentively approaching the question, the image, and/or word response with beginner's mind (Holy Maybe open to inquiry and ambiguity), as a potential doorway either to something familiar or to something altogether unknown, is the essence of Shadow work. It involves subtle, slow, and surprisingly intimate encounters with the Invisible that transforms the heart.
There are at least three experiences worthy of mentioning that we universally find aversive in Shadow work or the work of engaging an intimate relationship with the unknowable Eternal, Reality, Truth that lives beyond form, beyond gender, beyond name, beyond our imagination, and certainly beyond control or possession!…and lives not only in the majesty of gardens, oceans, and mountains but also in deserts, swamps, toilets, open wounds, messiness, illness, dis-ease, conflict, loss. First, the unknown challenges outgrown or irrelevant certainties held as identity, truth, self-validation, self-entitlement, or righteousness as it invites awareness of our real nakedness and vulnerability. Poverty of Spirit. Empty Mind. Humility. Then there is the discomfort of futility and disillusionment that arises when we mistake the door to the familiar to be the door to the exciting and new unfamiliar healing path. There we acquaint ourselves with "The Fall" out of a sense of arrival or security, into the mysteries of the "repetition compulsion" captured in the Sisyphean Myth. And finally, the discomfort of disorienting shock when we mistake the unfamiliar door as the door to the familiar only to receive undeniable burdens of our human responsibility turn our world upside down! The Ascension.
As the pains of our human condition are experienced from a lived life, one gradually becomes acquainted with the gifts of Real humility, Joy, Gratitude, Generosity, and Sorrow that burns away noise, allowing us to spread seeds on fertile ground for future generations.
Discerning which doorway the question takes us through always begins with silence, concentration built from practice and countless grace-filled failures, and a reverential attitude keenly aware that both doors often look quite the same… until the eyes of our hearts have sufficiently adjusted to light.
Hollis points to how easily we are enrolled in the part of "noise" in the grand play of life because we do not know what we do not know but think we know what others need to know only to bring them our personal room of mirrors. You know? He quotes Thomas Huxley:
. . . a man has no reason to be ashamed of having an ape for his grandfather. If there were an ancestor whom I should feel ashamed in recalling it would rather be a man . . . who, not content with an equivocal success in his own sphere of activity, plunges into scientific questions with which he has no real acquaintance, only to obscure them by an aimless rhetoric, and distract the attention of his hearers from the real point at issue by eloquent digressions and skilled appeals to religious prejudice.

Cited by Roger Shattuck, Forbidden Knowledge: from Prometheus to Pornography
I close with Ecclesiastes 3:
There is a time for EVERYTHING,
and a season for every activity under the heavens:
2 a time to be born and a time to die,
a time to plant and a time to uproot,
3 a time to kill and a time to heal,
a time to tear down and a time to build,
4 a time to weep and a time to laugh,
a time to mourn and a time to dance,
5 a time to scatter stones and a time to gather them,
a time to embrace and a time to refrain from embracing,
6 a time to search and a time to give up,
a time to keep and a time to throw away,
7 a time to tear and a time to mend,
a time to be silent and a time to speak,
8 a time to love and a time to hate,
a time for war and a time for peace.